England's Under 21 team won the 2023 European Championship with a mix of experienced (relatively at least) Premier League campaigners and younger stars who have barely played at that level. Player of the tournament, Anthony Gordon, for example, has appeared more than 80 times in the English top flight. In contrast, goalkeeper James Trafford, whose penalty save in the final seconds of the final proved crucial, and who may be the third most expensive English keeper ever by the time you read this, is yet to make a league appearance in the second tier, let alone the PL.
Lee Carsley's "young" stars, however, are perhaps not as young as one might assume. For a start, players such as Jude Bellingham and Bukayo Saka are established full internationals and are younger than many of the players who delivered glory in Georgia. Second, and most relevant here, Gordon, at 21, and certainly Morgan Gibbs-White at 23 (the "Under 21" is something of a misnomer!) are seriously old hands compared to the youngest players to have ever played in the Premier League.
In this article, we will look at the youngest three players to have ever graced the Premier League. We will also consider some of the footballers who made their bow at a very young age and went on to have incredible careers. And last of all, let's take a look and see if any of England's crop of 2023 features anywhere among the youngest players to have performed in the top flight.
Youngest Player in Premier League History is Ethan Nwaneri
Ethan Nwaneri was closer to 14 than 16 when he made his full Arsenal Premier League debut in September 2022. At 15 years, five months and 28 days old he was too young to smoke, vote, drink, get married, have sex or drive a car and was an incredible 28 years younger than the oldest player in the league. He was old enough for Gunners boss Mikel Arteta though, who threw the attacking midfielder into the action against Brentford.
Nwaneri is not yet a name too many fans, certainly beyond north London, are familiar with, but that could be about to change. The youngster has played for England's U16 and U17 teams, bagging eight goals in 17 games for the latter. His favoured position may be a number 10, though he can play deeper and also wide. Arteta has included him in pre-season squads for the 2023/24 campaign and the now-16-year-old will hope to get more game time this term
Harvey Elliot – 2nd Youngest PL Player
Elliot is a player who is far more widely known than the man – or boy? – who broke his record and was just 16 years and one month old when he came on as a late sub for Fulham against Wolves. He was only 15 when he played for the Cottagers in the League Cup though, becoming the youngest player in EFL Cup history. He moved to Liverpool in July 2019 and took a while to settle in but made 32 league appearances in midfield for the Reds in 2022/23. Jurgen Klopp has reenforced his midfield over the summer so it will be interesting to see if the youngster can battle off the new competition and maintain his place.
Matthew Briggs – Former Youngest Now 3rd
Briggs was the youngest player in the history of the EPL for 12 years, making his bow on the 13th May 2007 when aged just 16 years, two months and seven days old. Born in England in 1991, he was capped at every age group from the U16s through to the U21s. He is now a full international and captains … Guyana.
The left-back can serve as a cautionary example to many talented footballers that stepping out onto the pitch for a Premier League clash does not mean you have made it. Briggs appeared for Fulham against Boro in the top flight and would make 13 league appearances for the Cottagers. However, for whatever reason he didn't break into the first team on a regular basis. He slipped down the ladder with loan spells at Watford, Bristol City and Leyton Orient before various moves around the lower leagues. Now, aged 32, he plays for Guyana and Gosport Borough.
Best Ever Players to Make Premier League's Youngest List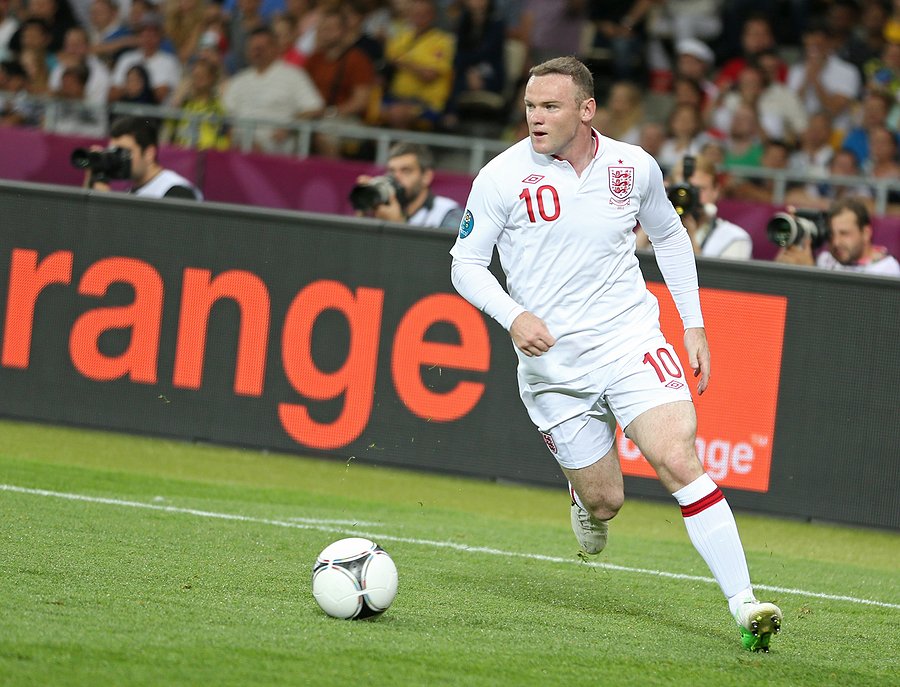 When one looks at the 50 youngest players to have appeared in the Premier League they are a real mix of legends, unknowns, solid pros and youngsters who never fulfilled their potential. When we talk about the best-ever young players, these are the ones who had careers that other rising stars will probably only be able to dream about.
Wayne Rooney – now the 15th youngest player in PL history, Rooney is Man United's all-time top scorer and second in terms of England goals. He may not have quite fulfilled his full potential but that's only because the possibilities for this naturally gifted wunderkind were endless.
James Milner – 16th on the current list and just a few days older than Rooney, Milner is still going strong and could end up with the most PL appearances ever.
Joe Cole – coming in at number 37, the former West Ham and Chelsea man. 56 England caps, 10 goals and a host of honours say it all.
Gareth Barry – A week older than Cole when he made his bow a few months earlier, Barry is, for now at least, the player with the most Premier League appearances: 652 to be exact. Don't forget the 53 England caps either.
Cesc Fabregas – Fabregas is the only non-English player on our list, having moved from Barca's youth system, where he played with Lionel Messi and other club legends, to Arsenal at the age of 16. He made his PL bow at 17 and went on to win countless trophies in England and three major tournaments with Spain too.
Raheem Sterling – Sterling boasts 20 goals for England and has played Premier League football with Liverpool, Man City and Chelsea. He made his PL debut with the former when two days older than Fabregas first played for the Gunners. Like Rooney and Fabregas, he won the prestigious Golden Boy award for the most promising youngster in European football.
What About England's Under 21s?
Those that followed the Championship in Romania and Georgia may well be aware that Harvey Elliott, the second-youngest player in PL history, was in Lee Carsley's Young Lions squad. Indeed, he came on as a late sub in the final against Spain, filling a similar role in the semi. He has 13 U21 caps in total.
Angel Gomes is, ahead of the 2023/24 PL campaign, the 11th youngest player ever to play in the division. He was 16 when he appeared for Man United in 2017 and, now at Lille, the 22-year-old was a key figure in Carsley's midfield. We predict a return to the Premier League before too long, though his diminutive stature could work against him.