At the time of writing Salford City are basking in what may be the biggest win in the club's history. They overcame Championship side Leeds after a thrilling, tense shootout, winning 9-8 on penalties to make the third round of the League Cup for the first time in their history. The Ammies were only founded in 1940, when they were known as Salford Central, and they only made it to the dizzy heights of the Football League in 2019/20, so their history with the EFL Cup is only a short one.
Even so, beating a side such as Leeds was some achievement, even if they were forced to really ride their luck for long spells in a game where they managed five shots to their opponents' 33. Salford have garnered a lot of attention over the past few years though and this is in large part because they had famous owners long before Hollywood's finest rocked up down the road in North Wales. But who owns Salford City and when did they take over the club? And what does the future hold for them?
Who Owns Salford?
Technically speaking Salford City are owned by Project 92 Limited. According to Companies House this business was incorporated in July 2014, with the following individuals listed as officers.
BECKHAM, David Robert Joseph
BUTT, Nicholas
CHAN, Lay Hoon
GIGGS, Ryan Joseph
NEVILLE, Gary Alexander
NEVILLE, Philip John
CHOO, Desmond Pey Ching
SCHOLES, Paul
In addition, the government website lists Mr Eng Hock Lim as a "person with significant control". Anyone with even the slightest knowledge of Manchester United or football over the last 30 years will recognise many of the names on that list. Mr Chan, Mr Choo and to a lesser extent Mr Lim are less well-known names but the others are highly recognisable as key members of Manchester United's famous "Class of 92".
The Neville brothers, Giggs, Scholes, Butt and, of course, Beckham, are names that most football fans recognise straight away and all of these former Man United legends are involved in the ownership and, to varying degrees, the running, of Salford City.
Who is Peter Lim?
Eng Hock Lim, better known as Peter, is a Singaporean billionaire who made his money as a stockbroker before multiplying his wealth through a wide range of private investments. He is the owner of La Liga side Valencia, and he was influential in bringing Gary Neville to the club as manager for a short, ill-fated spell in 2015 and 2016.
Neville and Lim are long-term partners and have worked together on a range of property businesses and developments. Whilst the former United players (excluding Beckham) initially took charge of Salford early in 2014, Lim's involvement followed shortly after in September of that year
Much as Neville and his former teammates are certainly not short of a few quid, they soon realised that in order to achieve their goals of taking Salford into the Football League they would need greater investment. As such, they agreed to sell 50% of the club to Lim, with the businessman stating that his investment would not be motivated by profit.
Lim now owns 40% of the club, with Beckham buying into Salford in 2019. He owns 10% of Salford City, that share coming out of Lim's holding. With Beckham the co-owner of Inter Miami in MLS and Lim believed to own around 83% of Valencia, Salford's links to other clubs are global and they have a lot of depth and variety in terms of the skills of their owners.
Who Runs Salford?
The other former Red Devils all own 10% of the club each too, meaning Lim has 40%, with Beckham, Gary Neville, Phil Neville, Butt, Scholes and Giggs all having a one-tenth share too. Whilst all are co-owners, as of October 2022 it is Butt who is most involved with the club on a day-to-day basis. The former United and England midfielder is Salford's Chief Executive Officer, having replaced Gary Neville in that role. Neville had been in that position in a part-time capacity for eight years. However, due to his varied business interests and TV work, plus the club's ambitions, it was decided that a new full-time CEO was needed.
Scholes has served as the side's caretaker manager on two occasions, both very brief. He took charge of one game in 2015 and a further five in 2020. Aside from Butt, the other members of the ownership team are relatively uninvolved on a day-to-day basis, although manager Neil Wood explained in October last year that each played a slightly different role. The former United coach told The Athletic that Giggs was helpful in coaching, Gary Neville was a more strategic partner and that "Scholesy helps with recruitment and he knows what a player looks like".
What Does the Future Hold for Salford?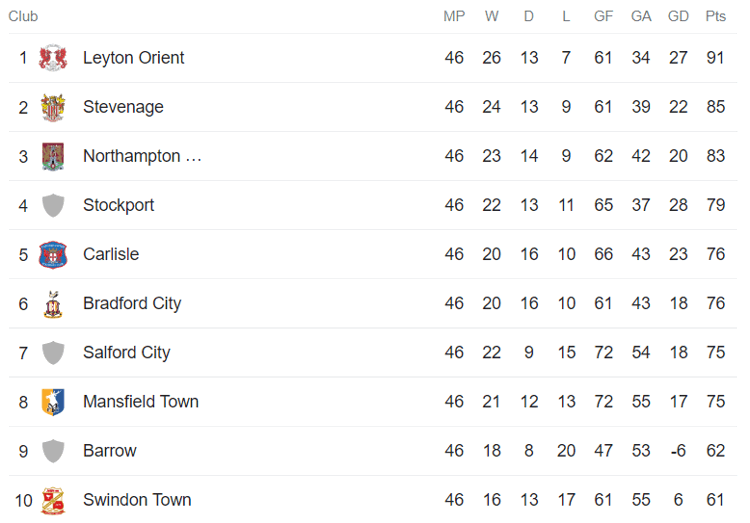 When the Class of 92 took over the club back in 2014, Salford were in the Northern Premier League Division One North, in the eighth tier of English football. In 2019 they were promoted to the Football League via the play-offs and the following season finished a respectable 11th, also winning the EFL Trophy.
They are now an established club in the Football League and last term managed their highest-ever finish, coming seventh in the fourth tier and being a little unlucky in their play-off semi final defeat. The goal in 2023/24 is to make the play-offs again – at least – and long term to try and move as far up the football pyramid as possible.
But they face several obstacles in that quest, not least the fact that there are a number of far larger clubs in League Two right now. Their current attendance is around the second-lowest in the division and they will always be in the shadow of Man United, with Old Trafford almost literally on the edge of Salford. Whilst rivals Wrexham have famous backers, pay high wages and have their own TV programme – just like Salford – the North Wales outfit are a genuinely big club.
Whilst Salford have received a lot of negativity about their high wage bill and the huge transfer fees they have paid, they are no longer a big fish financially. In this pond, they are one of several clubs who can pay big fees and their budget is probably not even in the top five in League Two.
Salford may well be able to get promoted to the third tier, if not this season then within the next few years. However, they are unlikely to ever be able to attract crowds of 15,000, and that might make it hard for them to go too much higher. That said, with Luton and Bournemouth in the Premier League, there is hope for minnows everywhere, so who knows?